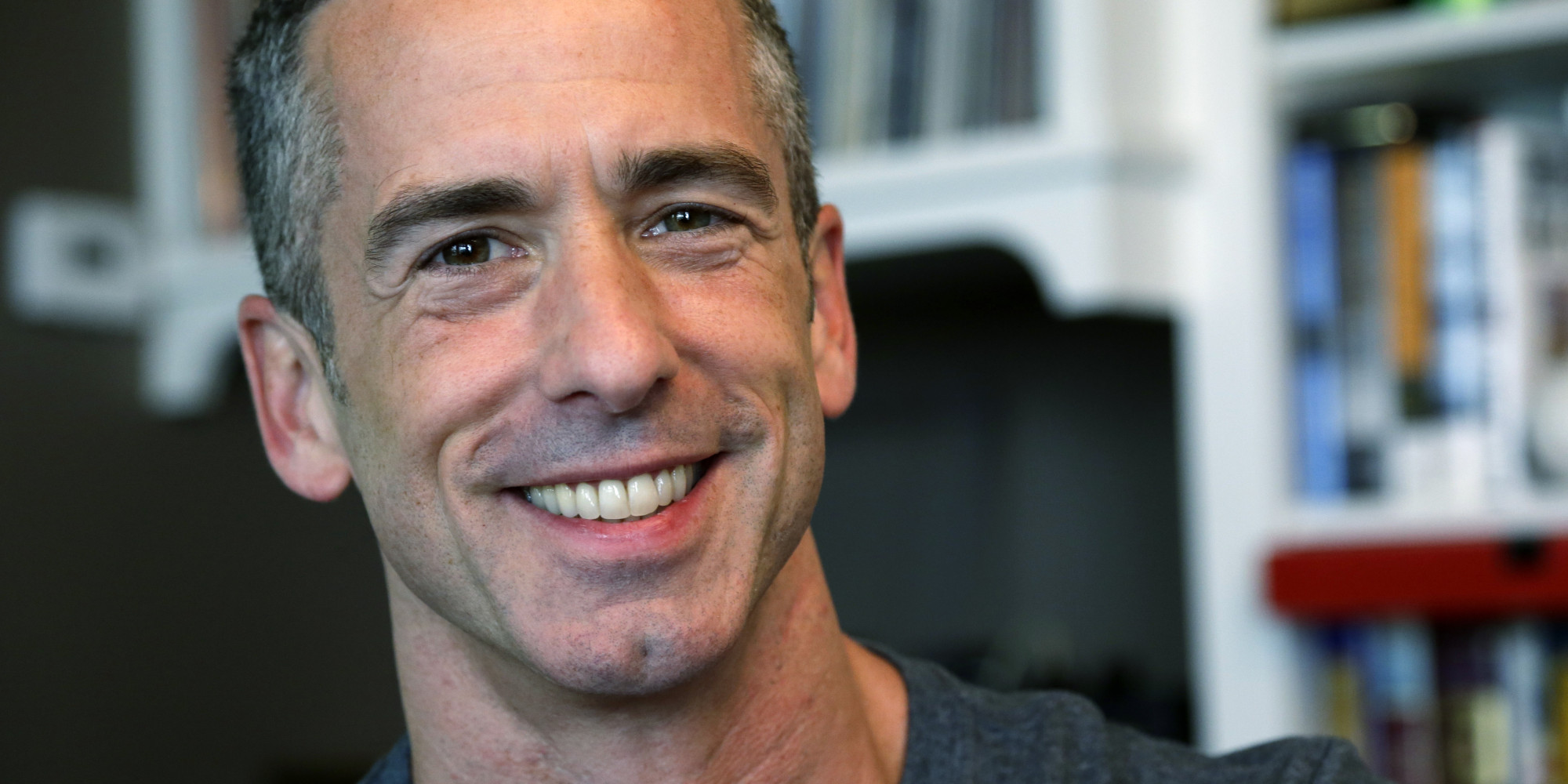 Over at The Stranger, Dan Savage has some choice words for "fxxxing moronic" LGBTQ folks who care to examine the Democratic Presidential candidates' histories on our rights. If his goal was to "slap down" our "whining" (RawStory), it was a blow dealt with much rhetorical force but considerably lacking in substance.
Should we choose to decapitate the political lives of Clinton and Sanders by ignoring their histories, we are left with two indistinguishable candidates. One does not deserve our vote over the other. Yet myriad organizations and individuals, from the national to local levels, have endorsed Clinton as the "champion" on LGBTQ issues—the Human Rights Campaign, for instance.
An endorsement implies a difference, am I right?
Let us then seek a difference. In so doing, it is Sanders who emerges ahead. Not perfect, but ahead. How could he have stood for our rights since the 1970s, while Clinton sounded like a Republican as recently as 2004? Well, the timing of Clinton's support seems to roughly coincide with the majority of voting Americans. It is a fact that Sanders supported us when it was (literally) unpopular to do so; the other supported us only when it was (literally) popular.
Savage urges us to accept that this is how politics works; that politicians need the incentive of votes and money to change their minds. But this opens a smorgasbord of questions. Why was Sanders an early arrival on virtually every issue that matters? He (like O'Malley) wants to break up the banks; Clinton is not willing to commit (only "if" they pose a systemic risk, she says). Sanders was against the Keystone Pipeline and the Trans-Pacific Partnership; Clinton waited. Sanders was against the Patriot Act, the Iraq War, and crime legislation; Clinton in favor. More troubling, the Clintons both actively lobbied for Wall Street de-regulation and supported NAFTA. In her (quite recent) coming around on these issues, she is to be commended. But when choosing who should be President tomorrow, are we wrong to seek a candidate with progressive vision?
A worrisome possibility is that the differences on these issues—and LGBTQ ones in the past—may have something to do with the poisonous influence of private money in politics, the exorcism of which Joe Biden has called the single most important issue he thinks a President should address. It is by now well-known that Clinton has received massive funding from Wall Street and other special interests. Yet again following Bernie Sanders (some "copyright issues" may be in order!), she has claimed that campaign finance reform is a priority for her. Why, then, did the Democratic National Committee just take the horrible step of lifting Obama's ban on using lobbyist money in the primary election? Is this what campaign finance reform looks like?
It is not an issue to be taken lightly.
At last we come to rhetorical tactics that have been wielded by the Clinton campaign as of late. From questioning Sanders' civil rights history to saying that the roughly $200k of support he received from the Democratic Senatorial Campaign Committee was "from Wall Street," she has not inspired confidence that she is prioritizing the American people. Rather, her goal seems to be getting nominated at whatever cost—toward which end she will say virtually anything about her opponent.
Obama won our votes in 2008 because we were tired of choosing a lesser of two evils. We were also tired of oligarchic dynasties—one Clinton and two Bushes are quite enough for a democratic government. Dan Savage now appeals to us to recognize how politics works. He has missed the point. It is that very system into which Bernie supporters hope to interject an individual beholden to nothing other than the American people and his or her own good judgment. In the words of Robert Reich, the former Clinton administration's Secretary of Labor, Hillary Clinton is "the most qualified candidate for President of the political system we now have. But Bernie Sanders is the most qualified candidate to create the political system we should have, because he's leading a political movement for change."
We Millennials are still tired, and Sanders is our choice because we again have someone whose history reveals values—and judgment—that are crystal clear.